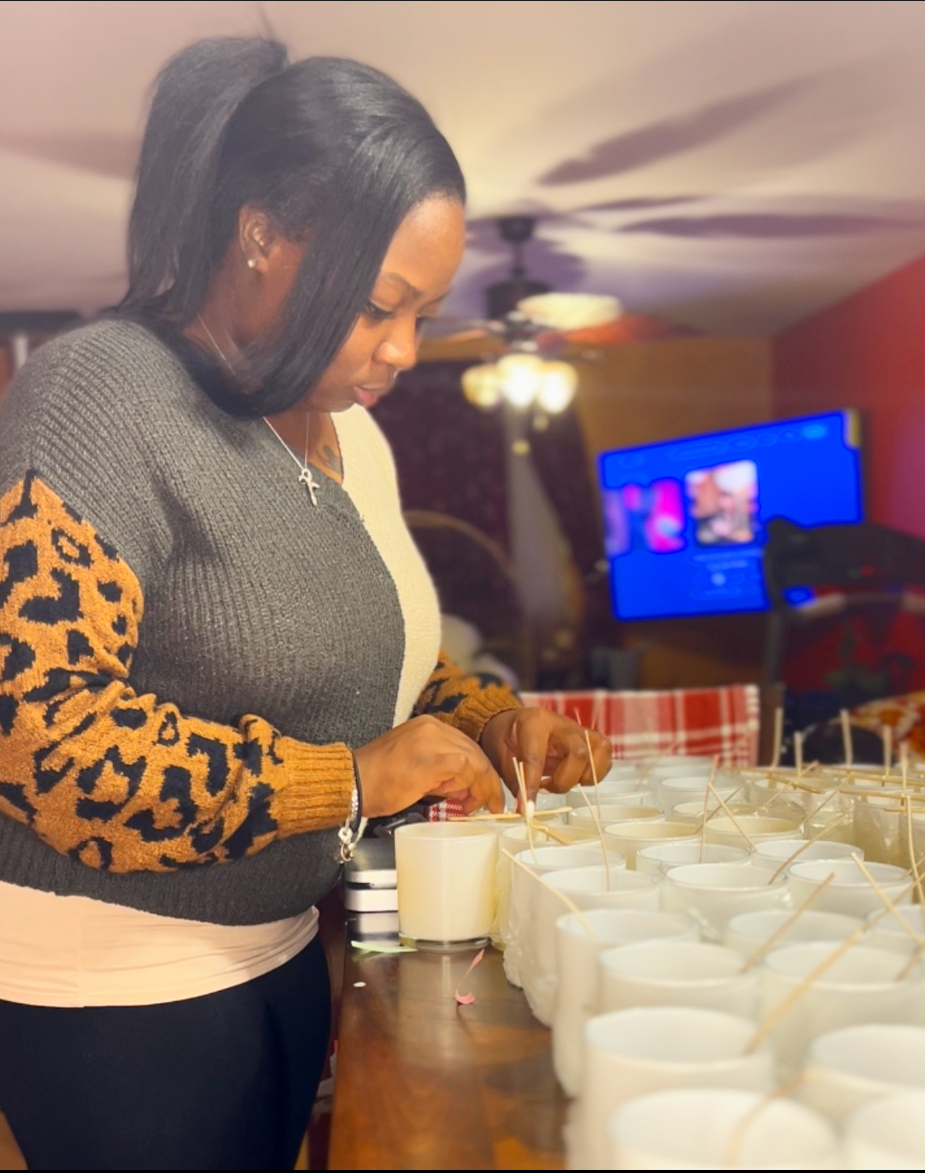 Behind the Brand
Hi!
I am Cynthia Gavin, the owner of Home Inn Candle Company.
I started my handmade candle business in December 2020 after making a shift from reselling Home Decor. 
I have always loved Home Decor and interior decorating, but I was also obsessed with home fragrance. There is nothing more satisfying than walking into a home that just smells good! 
I burn candles in my home all the time. Not only do candles make your home smell good but I realized they added a nice decor piece as well. That is when I knew I would be able to combine my love for home decor with my love for home fragrance- by making candles and other home fragrance products that also serve as home decor.
My style is very simple, clean, neat and cozy. I expressed that not only in the look and feel of my products, but in the fragrances as well. I strategically choose fragrances and create custom blends of fragrance oils hat are home inspired: evoking a fresh, clean and cozy home fragrance experience.
All of my home fragrance products are handmade and designed by me. I use high quality ingredients to ensure I am creating the best products that are long lasting. I perform rigorous testing to make sure my products are safe. 
With a focus on quality and customer service, I strive to make Home Inn Candle Company the go-to source for all your home fragrance needs!